Authentic Philly Cheesesteaks
We love our cheesesteaks — and so will you! Each cheesesteak is prepared to order. First we slice fresh rib-eye beef in house daily. Then, without adding oil, we cook the beef in its own natural juices.  We combine local cheese (or wiz) and toppings. The sandwich is placed in a fresh Amoroso roll (delivered daily), wrapped, and ready to go. Because we use top quality fresh ingredients — and now offer gluten free cheesesteaks rolls — some say we serve "healthy cheesesteaks." We simply say we serve delicious cheesesteaks. Check out our menu.
*Menu includes vegetarian options available
**Gluten free cheesesteak rolls available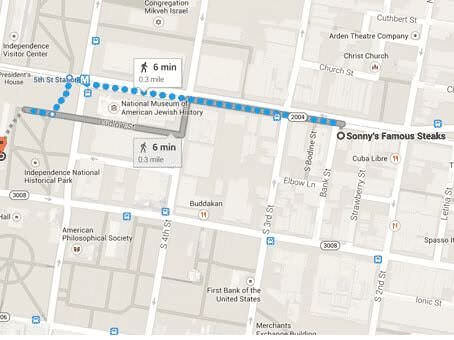 Late Night Food on Weekends!
After a night on the town in Old City or Center City, you get hungry. Unfortunately, your choices are limited when the bars close at 2 am. Don't worry –- we got you covered. Sonny's is open late. We serve our entire menu from the Pizza Steak to the Bacon Bleu Cheeseburger until 3 am every weekend! So stop by –– we're happy to have you!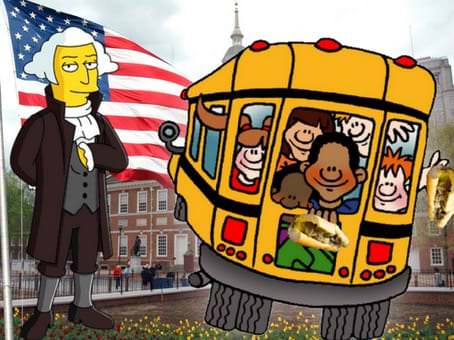 We Host Groups and School Trips!
We started to get lots of large groups who wanted some good ol' fashioned Philly dining. And we love visitors! Now we work closely with all groups — tour groups, business groups, student groups —  to offer discounts and dining packages. If you're organizing a group trip, get in touch wiht us! We work with school organizers to accommodate even the tightest schedules! Click on our Group page, fill out our form and hopefully we're not booked that day! We suggest getting in your reservation early to make sure we can accommodate.
Our Commitment
to Our City
We grew up in Philly and we love this place. So, when people come from out of town to visit, we take pride in all Philly has to offer. For our part, we even help them order to make sure they have a delicious sandwich. We even offer school group specials. Behind the scenes,  we get involved with the community. Growing up in Philly, this is a dream come true –  we love the community, welcome others to it, and give back as often as we can.
Hours:
Everyday:
11 am - 10 pm
Late-night weekends will
return shortly!
We accept cash and major credit cards.